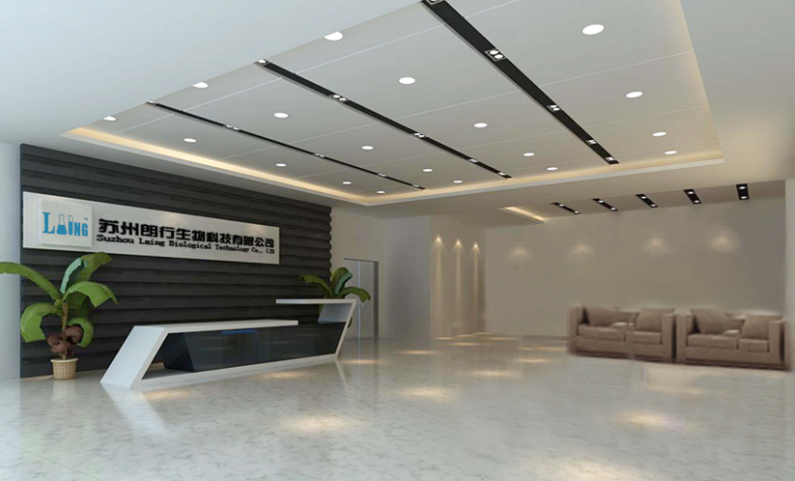 Suzhou LAING BIOTEC (hereinafter referred to Lang Xing biological) is a foothold in China, for overseas high-tech enterprises. The company is located in the beautiful Suzhou Industrial Park, is committed to chemical raw materials intermediates, organic electronic materials, high-end biochemical reagents production, research and development, sales, and many domestic and foreign pharmaceutical manufacturers, new energy companies and research institutions to establish a stable Good working relations.
The company has a number of doctorate or master's team of R & D team, supporting R & D center, pilot, production workshop; has a strong product research and development capabilities, according to customer needs to provide customized products and bulk production services; have a full set of analytical equipment, Including liquid chromatography, gas chromatography, ultraviolet chromatography and conventional analytical instruments, the quality of the product to do real-time detection control.
In the face of economic globalization, the increasingly fierce competition and challenges, the company uphold the professional dedication, honesty and trustworthiness, entrepreneurial innovation, excellence "and cultural ideas, and pursuing a customer-centric, science and technology as a precursor to the quality of life and integrity And strive to integrate the various resources, and actively optimize the decision-making, management, service system, and constantly develop high technological content, the market prospects are good, and the development of the business philosophy, Products to meet the needs of different customers, to provide customers with high-quality products and services. Facing the future, we are full of confidence, and look forward to working with you win-win situation, create brilliant!